Home
Authors
Posts by Faye Ferris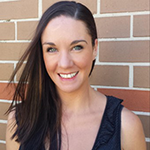 Faye Ferris is the APAC Sales and Marketing Director for
BusinessesForSale.com
, one of the world's largest online global marketplaces for buying and selling small to medium-sized businesses. Faye is passionate about helping Australian small businesses succeed and regularly writes about entrepreneurship and business management.
Jessie J and Channing Tatum are officially dating again! After almost two months of spending time apart, the couple has decided to work things out...
Times have indeed changed. Gone are the days when exes stay exes who occasionally bump into each other in awkward situations. While this may...