Home
Authors
Posts by Dr. Carol Kim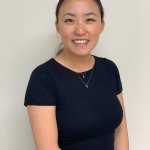 I am a dentist at Hornsby Dental, a part of My Smile Cosmetic Dentistry group of dentists. Outside of dentistry, I enjoy great coffee and food, time spent with my family and friends (and my beloved dog), and the occasional hike along our beautiful NSW coastline.
Ryu Seng is a busy digital marketer who, from an early age, has always had a knack for making money online. Seeing the opportunities...
If you're looking to generate a stable income, you might not have considered becoming a chicken farmer. As it turns out, raising chickens is...