Home
Authors
Posts by Dr. Carol Kim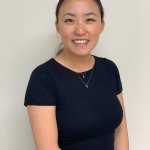 I am a dentist at Hornsby Dental, a part of My Smile Cosmetic Dentistry group of dentists. Outside of dentistry, I enjoy great coffee and food, time spent with my family and friends (and my beloved dog), and the occasional hike along our beautiful NSW coastline.
J.C. Lee, Stan Lee's 69-year-old daughter has filed a $25 million lawsuit on one of the Marvel creator's former personal assistants as per TMZ's...
Penn Badgley's charming yet twisted Joe Goldberg will be returning soon as Netflix announces the second season for You. The popular show first aired on the...