Home
Authors
Posts by Dr. Carol Kim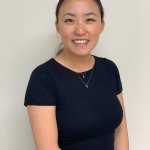 I am a dentist at Hornsby Dental, a part of My Smile Cosmetic Dentistry group of dentists. Outside of dentistry, I enjoy great coffee and food, time spent with my family and friends (and my beloved dog), and the occasional hike along our beautiful NSW coastline.
ABC's Stumptown is the television adaptation of Greg Rucka's graphic novel of the same name. The series stars Colbie Smulders as veteran woman Dex...
While Matt Damon's upcoming racecar drama "Ford v. Ferrari" is keeping him busy as of the moment, he already has another flick lined up...