Home
Authors
Posts by Bhupinder Kour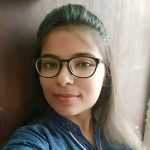 Appinventiv Technologies
who loves to pen down her understanding and knowledge in a simplified and engaging manner. She is an early adopter, likes to stay up to date with the latest trends in the mobile industry and add value to the organization. Besides this, she is fond of reading books, writing short stories and finding answers on Quora. You can connect with her on LinkedIn to know her views on mobile technology.
Jason Sudeikis is bringing his comedic chops to Apple's forthcoming streaming platform. The comedian and actor is reviving Ted Lasso for a new comedy series...
Japan is currently facing controversy after two men were denied refuge from Typhoon Hagibis. Japan's main island was battered by the strong winds and heavy...