Home
Authors
Posts by Bhupinder Kour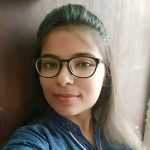 Appinventiv Technologies
who loves to pen down her understanding and knowledge in a simplified and engaging manner. She is an early adopter, likes to stay up to date with the latest trends in the mobile industry and add value to the organization. Besides this, she is fond of reading books, writing short stories and finding answers on Quora. You can connect with her on LinkedIn to know her views on mobile technology.
Who is that new couple spotted in Tinseltown? Why, it's Aquaman star Amber Heard and cinematographer Bianca Butti. An insider confirmed that the pair are...
Nickelback will be heading back on the road in celebration of the 15th anniversary of their hit album "All The Right Reason". The Canadian rock...