Home
Authors
Posts by Ang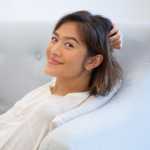 A-Lifestyle
. She is passionate about beauty, fitness and health topics.
Veronica Lodge and Reggie Mantle seem to be taking a break from each other. Riverdale stars Camila Mendes and Charles Melton have reportedly split according...
Like Selena, The Weeknd's supposed new single that Gomez inspired was supposed to be released but has been inadvertently dropped. Last week rumors have been...