Home
Authors
Posts by Allen Tremblay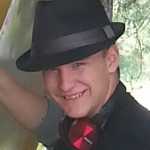 Allen, has wide experience of writing informative and catchy contents in leading journals. He usually writes on different topics, including, health, fashion, travel, and business. He has a passion for travelling. He loves to explore the unknown regions of the world.
Motherhood is the most exhausting and yet rewarding phase of a woman's life--something that actress Eva Mendes knows all too well. The mother of two...
The team behind Beyoncé's critically acclaimed docufilm "Homecoming: A Film by Beyoncé" is not afraid to tell the Television Academy what they really feel. Homecoming...