Home
Authors
Posts by Allen Tremblay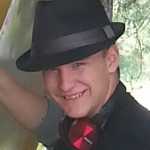 Allen, has wide experience of writing informative and catchy contents in leading journals. He usually writes on different topics, including, health, fashion, travel, and business. He has a passion for travelling. He loves to explore the unknown regions of the world.
Despite the recent rumors, sources close to Miley Cyrus and Cody Simpson said that the couple is still very much together. It was reported this...
Meghan Markle has started to fight back against several tabloid publications regarding rumors about her baby shower that took place in New York City...