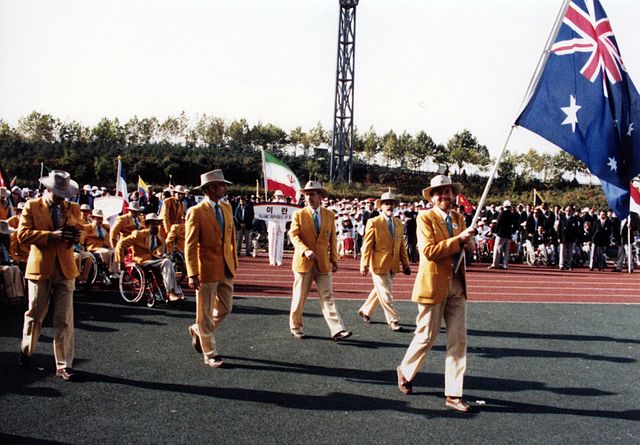 Sports Science is now used everywhere from America to China to give athletes the edge over their competition. All over the world, events like ​Taipei International Sporting Goods Show​ delve deep into the intersection of sports and science. Looking at sports from a scientific perspective may not seem like anything new to us now, but go back a few decades and people would be surprised by the mere suggestion of science informing sports.
So where did this idea come from, and why did it so radically change the landscape of competitive sports?
It all started with Australian scientists like Frank Cotton, a professor in physiology at Sydney University in the 1940's, and his protegee Forbes Carlile, who later became famous for revolutionising competitive swimming.
These early pioneers were the first to figure out that science could play a crucial role in sports. Cotton's work into the role of science in sports was then continued in the 1960's and 1970's by John Harrison, a lauded Olympian and engineer who took a closer look at the role of ergonomics in sporting success.
However, it was the 1976 Olympics Games changed everything. Australia experienced an unexpected poor result, winning only ​5 medals ​and, for the first time since the Olympic Games in Berlin in 1936, they did not bring home a single gold medal. Defeated and embarrassed, the Australian government decided to create the ​Australian Institute of Sport​ in 1981, focused solely on advancing Australian athletes to become sporting elites.
The institute was the first of its kind, and it was led by the world's first sports scientist, Dick Telford, who took the drastic step of taking his scientific work out of the lab and onto the field.
The results were dramatic, just three years after the foundation of the Australian Institute of Sport, Australia won ​24 medals ​overall in the Los Angeles Games of 1984, and came home with 4 gold medals. Despite Australia only being home to 20 million people, they had performed at an unparalleled level. The secret to their success was not just the money the government had invested, but also the new way that they had decided to approach sports, using the latest scientific understanding of the human body to inform state-of-the-art training and fitness regimes. Thus, sports science had been born in the Land Down Under, and had already proven its ability to tip the scales in sporting competitions.
Dick Telford's work was then built on by his successors, such as Professor Allan Hahn, a 27-year veteran of the Australian Institute of Sport who formulated the very first talent identification programs. Hahn's work was also supported by the Australian government, who increased their spending on sports significantly, providing a wealth of sports scholarships and training for the very best athletes in the country. Hahn described to the ​Sydney Morning Herald how, "when the AIS opened we thought exercise physiology was the basis of sports science, but it expanded quickly… It's been a proliferation of the magnitude no one could have foreseen." Thanks to the work done by Hahn and his contemporaries, many of the best science students at universities saw a new opportunity for academic research in sport when territory and state academies opened their doors. Australian sports science experts became highly sought after all
over the world, and brought new knowledge and insights back with them upon their return, progressing the field even further.
The Australian Institute of Sports has now grown into one of the largest sports science departments in the world, with over 190 members of staff and 100 sports scientists crunching the numbers on everything from biomechanics, performance analysis, nutrition, physiology and recovery. Australian athletes frequently come top in International competitions in track and field, swimming, and cycling. Australian sports teams also top the charts, frequently winning in basketball, football and rugby. In fact, today Australia is 10th in the world for the all-time summer Olympic medal count​, right after China – a country with fifty times the number of people.
By using the latest statistical analysis of actionable data, Australia has shown that the nerds have just as much to do with an athlete's success as the jocks themselves. This conscious decision, made after the country's most significant sporting failure, has now changed the nature of sports worldwide.
Countries like the United States and Germany have now started to catch up, after Australia has been leading the way for over 15 years. Australia become a world leader in sports science thanks to its coordinated efforts, and by creating an impressive number of s​ports science programs​ at its best institutions of higher education.
Kevin Netto, Perth's ​Curtin University​ lecturer in physiotherapy, describes how this is thanks to combining efforts across the board, "The AIS is working with athletes on a day-to-day basis, while the universities are doing research." In fact, every ​Australian Football League​ team has an affiliation with practitioners and universities, which gives them the opportunity to glean insights from the very latest academic research.
As most of these teams receive similar funding, a new approach was needed to give them the competitive edge. Former Head of Sports science, James Hanisch, who also worked with the Brisbane Lions, said; "The question became 'What can we spend the money on, and how can we utilize it the most?'"
Now, one of Australia's biggest exports to countries like the U.S are their sports science insights. Teams all over the world are discovering the value of science and data in being more competitive. At its most basic level, sports science "starts with heart rate because everyone understands that to a degree. As it evolves out, they realize that gives them a good picture, but it doesn't give them the whole picture.
They start to look for more ways to maximize athlete performance," according to Michael Regan, Development Manager for a leading company in international sports science, ​Catapult​.
The crucial insight that Sports Science proved was that, ultimately, the constant search for tiny advantages in sports adds up. Victories can be won and lost completely off the field, based on new breakthroughs and research in the lab. As the U.S and China start to look into new ways of engineering sport performances, the truth is that Australia was the first to develop and prove the idea on the field and in its Universities.
Australia has assured that sports competitions of the future will be inextricably linked with scientific insights and developments, which has changed the face of sports forever.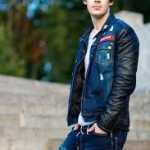 Simon Christensen is a 32 year old freelance writer with a journalistic background and a passion for writing and entrepreneurial adventures. Ever since he was a young boy he liked to plan and organize his time and as he grew older his habits stayed the same, but his subjects didn't.
One of his everlasting habits was keeping a journal and thanks to that and some tips and tricks he picked up along the way, he has reached an expert level of writing and has a deeper understanding of the business world and all that corresponds with it. Simon has worked on various freelance projects that are connected with his expertise and that is writing articles that are based on business, marketing and entrepreneurship.