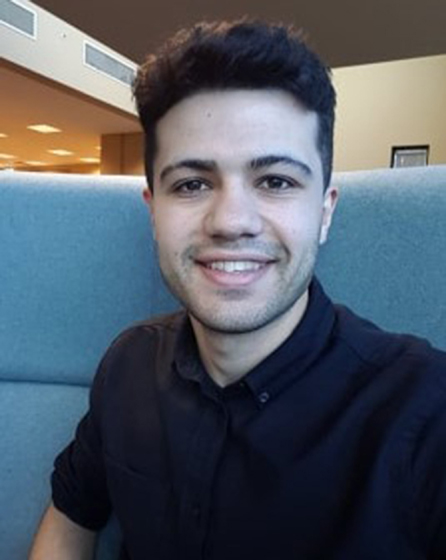 Airon Rodrigues is the founder of Search Consulting, an internet marketing and SEO agency based in Western Australia. The company specialises in search engine optimisation strategies, meaning they help their clients improve the visibility of their website.
This helps drive sales and increases customer retention. The company has reaped a lot of success over the years, evidenced in the wide range of clients they have assisted over the years.
Airon was able to answer a few of our questions about Search Consulting and the world of SEO.
Airon, how did you get involved in web design and internet marketing?
I first got involved with internet marketing through an internship I did at an agency while I was still completing university. The internship was in social media and I was primarily helping businesses set up & run their social media accounts. One of the most common asked questions I would get is "Our Facebook page is doing great! Now can you get us on the first page of Google?" To which I had no idea what I was doing. At that point, I started to learn search engine optimisation and have since ranked several local businesses on page 1 of Google.
How has internet marketing changed in the time you've been doing it?
It has changed dramatically. Google's algorithm has made it much more difficult to rank in the search results and for businesses to gain SEO rankings. When I first started in internet marketing, businesses were highly focussed on traditional methods of advertising (some still are, and it does still work for some) such as billboards, TV commercials and radio adverts. However, I, and other internet marketers over the past few years have seen the switch between traditional methods of advertising to digital that includes SEO, Facebook, AdWords & much more. Another change is that business owners in general are much more aware of internet marketing strategies now as oppose to when I first got in the industry. With more people aware of internet marketing and more business owners using SEO providers, the competition has risen.
How important is auditing your website?
Auditing your website is one of the first tasks we implement when beginning a new SEO campaign. Identifying and fixing website problems right in the beginning prevents bigger issues and problems down the line that come from a site that hasn't been looked after correctly. Without doing a complete website audit, you are unaware as to what is going on with your site, and how search engines view it. Doing a website audit is literally like taking a magnifying glass and putting it over your website, discovering all the potential faults that could prevent your website from ranking. If we didn't audit websites, we wouldn't be able to understand the site structure, content gaps, overall health, architecture, internal linking structure & more.
Do you find that your services give local businesses an advantage?
Absolutely. Our main drive for being in this industry is helping businesses grow online. As a leading SEO company, we understand and have perfected search strategies that deliver result after result for our clients, knowing what works and what doesn't. The reason we are so well-known is from our ability to successfully help businesses and give them an edge over their competition regardless of what industry they may be in. The main way in which our services provide an advantage to local businesses is simply by providing them more exposure to their potential customers, increasing their traffic, overall leads, conversions and positioning their brand to be seen as a trusted, credible figure in their industry. Businesses who have not correctly optimised their website will be unable to compete – Google can see immediately which websites meet the relevant search query and if a website hasn't undergone optimisation, it will not be featured. Our confidence in our services comes from our many positive reviews and referrals.
How does your business help businesses or retail stores?
In a word, visibility. We mainly help businesses by giving them the online exposure they need to grow their customer base, and this is done by showing up high in Google's search results. Business owners understand this, it doesn't matter how well-designed or modern your website is, if people cannot find it the phone will not ring. In addition, we also help businesses improve their branding and be seen as a recognised figure within their industry. This is done by ensuring their website looks presentable, professional and is backed by 5-star reviews. Our reputation management team ensure all our clients have an online profile that positively speaks to potential customers.
Clearly, the world of SEO is an important one for many businesses. Indeed, the importance of SEO is a big reason why businesses like Search Consulting have been so successful in recent years. If you want your business to become a market leader, it all starts with your online visibility.

Executive Editor at Best in Australia. Mike has spent over a decade covering news related to business leaders and entrepreneurs around Australia and across the world. You can contact Mike here.
What do you think about it?