The use of AI in marketing
We have to deal with data volumes beyond human capabilities in today's digital world. For example, when construction workers need to move a two-ton block of rock, they don't do it by hand but instead with a forklift. Likewise, no one processes big data by hand; everyone tries to use tools.
By far, the most effective tools in marketing are those based on artificial intelligence. They can process data, analyze it, make decisions, and even predict options. Therefore, AI plays a definite role and is fundamentally changing the industry of business marketing and growth.
What AI marketing tools are sure to boost business growth
Search engine optimization with AI
The driving force behind any online business is, of course, SEO. This method is precious for small and medium-sized businesses because it doesn't require a budget like advertising. But, at the same time, constructive SEO helps companies promote themselves in the search engine, earn good rankings and increase brand awareness.
Linkhunter
It is an artificial intelligence-based link-building assistant. With its help, clients can use advanced search operators, upload listings, and promote content through Influencers, guest posts, and sponsored posts. The service also allows for product reviews from influential bloggers. It's important to note that all links are only built up on relevant sites and are valuable for ranking improvement.
Surfer SEO
It is an easy-to-use but in-depth analytical tool geared towards optimizing SEO content for websites. The AI searches for unused keywords, analyzes competitors, and audits websites. In addition, the tool provides complete information about the backlinks. For example, if the task is to write a blog post, Surfer SEO finds the most frequent queries from users on a particular topic.
Creating content with AI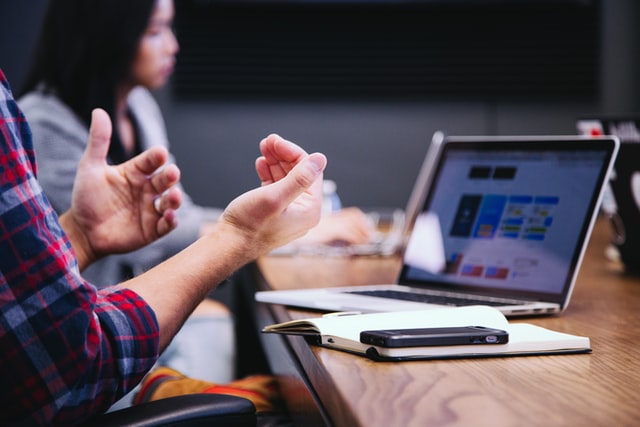 Promoting a company, service, or brand is complex without content. It is necessary to increase recognition, interact with customers, and create a brand aura.
Instatext
Instatext algorithms, based on artificial intelligence, allow one to forget about the language barrier. The software scans the text and then makes suggestions on how to change it to sound as if a native speaker wrote it. Instatext not only corrects mistakes but also optimizes the text for the speech standards of a particular region. Features like this help writers focus on the message and intent of the text and don't waste time proofreading and verifying it with long ponderings on controversial points.
Grammarly
Grammarly is a popular text optimization and proofreading platform. It integrates with Google accounts and becomes available on many sites. The free version is capable of correcting grammatical errors. The premium version provides the ability to correct semantic load with click of a button. The AI gives quality recommendations on correctness, clarity, engagement, and tone of communication. Users find the program intuitive and easy to navigate.
AI translators
Many companies that go digital are looking to expand into foreign markets through AI solutions in business. To produce quality material in another language, they need decent translation software. AI-powered translators are up to the task, and they do it for free.
Deep L
DeepL is an online translator with built-in artificial intelligence, providing the highest translation accuracy. So far, the service only supports translations from 11 languages, but their accuracy and volumes are much higher than those offered by competitors. Furthermore, the translator's "Glossary" feature allows users to determine how a term should be translated personally. With the "Glossary" feature, users can personalize individual words or whole phrases and then use them as a priority translation, adapting grammar and wording according to their preferences. In addition, the service meets modern security standards: it does not save data on the processed texts, and the connection to the server is protected by encryption.
Alexa translations
Amazon Voice Assistant now includes Live Translation, which allows the intelligent assistant to interpret both sides of a bilingual conversation in real-time. Alexa Translation is an advanced translator that can recognize English speech and translate it into 37 languages. Alexa can also voice the translation so the user can repeat it verbally. If the user has an echo show, they will hear the translation made by Alexa and see a transcription of what they listened to and the corresponding phrase on the screen.
AI-based crm
There are several types of CRM: collaborative, operational, and analytical. Artificial intelligence promises to enhance, not replace, the human component. AI-powered CRM systems can significantly improve operational efficiency.
Zoho crm
Zoho is an integrated package for managing all major aspects of a business. This СRM allows users to adapt the system to any domain write custom features using Java. It also provides seamless integration, many ready-made bundles with other products, and open API keys. The tool is available for the average user: there are visual builders of modules, forms, and processes, an internal programming language, a convenient system of definition of accesses. Best in the industry of free mobile apps. An analytical system allows building reports and dashboards of any complexity quickly.
Pipedrive
Pipedrive is one of the best sales tools. It is easy to customize and easy to use. The sales statistics of all employees can be seen. It is a cloud-based system, so there is no need to be in the office for work. The developers are positioning their CRM as a sales management system for small groups of managers. The authors are experienced sales managers themselves in the past. They have tried to focus the users of their product precisely on the actions that lead to the conclusion of deals. The entire operational routine is automated as much as possible.
AI-powered service and engagement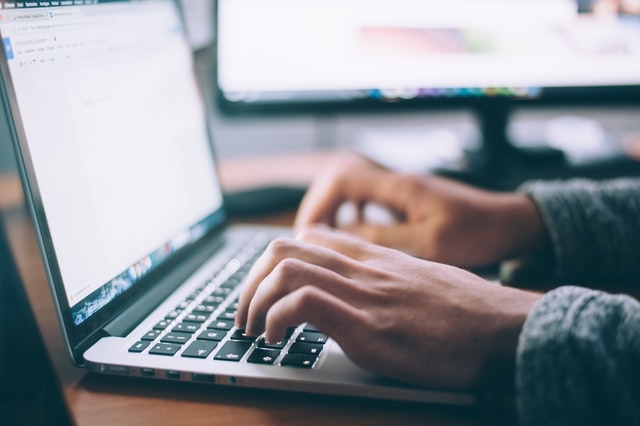 Twilio
This web service API allows using available web languages and skills to create voice and SMS applications. The service's main features are communication, task routing, multi-channel notifications, authorization, account checking, proxy, and natural speech processing. Users add communication and identification tools to their applications, regardless of their programming language. The simple but powerful API supports Python, Java, PHP, Ruby, Node, and .Net (C#). So developers save time and can immediately start designing communication channels and work as fast as possible.
Hubspot chatbot builder
HubSpot Chatbot Builder is suitable even for users with no constructors or code experience. This chatbot allows to obtain valuable information from customer data, communicate with customers in real-time, automate aspects of sales and live streaming, and develop targeted campaigns.
Conclusions
Using AI for sales and marketing opens many possibilities. For example, one can automate the sales process, such as increasing leads. Likewise, AI can scan brands' online presence and identify gaps in demand, which can help reduce costs and increase conversion rates.
Gone are the days when sales and marketing teams used to spend most of their time entering, organizing, and processing data manually. Today, there are hundreds of tools to automate the "raw" work and increase productivity, like CRM and marketing automation software. However, the real revolution is happening today in the world of artificial intelligence.