Looking for Best Acupuncture in Newcastle? Here is a list of the top Acupuncture in Newcastle offering services like:
Management of Sciatica, Infertility, Migraines, Sinusitis, Plantar Fasciitis, Back and Neck Pain, Stress, Arthritis, Sporting Injuries, Skin Allergies, Anxiety, Musculoskeletal, Gynaecological Disorder, Pregnancy Care, IVF Support, Cosmetic Acupuncture, Cupping & Shoulder Pain, Peripheral Neuropathy, Tension Headaches, Digestive Issues, Stress and Autoimmune Conditions.
The top Acupuncture in Newcastle are:
FONG ACUPUNCTURE – promotes body healing through acupuncture
POKE ACUPUNCTURE – uses electro-acupuncture on alleviating neck problems
EVOLVE NATURAL MEDICINE – utilizes the combination of acupuncture, diet, exercise and lifestyle advice
1. FONG ACUPUNCTURE
https://www.instagram.com/p/BxyV1zAgBXJ/?utm_source=ig_web_button_share_sheet
Website: www.fongacupuncture.com.au
Phone: 0249 295 805
Address: 1/128 Glebe Road, Merewether, Newcastle, NSW 2291
FONG ACUPUNCTURE promises a safe and effective treatment to aid fertility, pregnancy, birth and IVF treatments. With them is the concept of acupuncture that focuses on the body's healing. Acupuncture targets the problematic points and rebalances them. After a restored and balanced body is achieved, health conditions are now easily managed. The processes at Fong Acupuncture are all safe and reliable. It ensures painless revitalization and healing of mind and body. Acupuncture is non-invasive and regarded in the medical world for not exhibiting any dangerous side effects. Moreover, various acute and chronic diseases are cured by the traditional Chinese treatment.
2. POKE ACUPUNCTURE
https://www.instagram.com/p/BkPqC5bBtSE/?utm_source=ig_web_button_share_sheet
Website: www.pokeacupuncture.com.au
Phone: 0249 527 770
Address: Unit 2, 119 Elder Street, Lambton, Newcastle, NSW 2299
POKE ACUPUNCTURE is a fusion of the ideas of the couple Ryan Samuels and Lani Stokes. The husband and wife owners are certified practitioners, with 5,000 hours of practice and knowledge. They both studied Chinese Medicine in British Columbia in Canada. By 2017, they had finished the business planning and naturally opened Poke Acupuncture in Lambton. Both are holders of a Diploma degree in Doctor of Traditional Chinese Medicine and AHPRA registered. The said organization is a professional body for Acupuncturist and Chinese Medicine Practitioners. Poke embodies the couple's mission which is a patient-focused approach and customized healthcare options.
3. EVOLVE NATURAL MEDICINE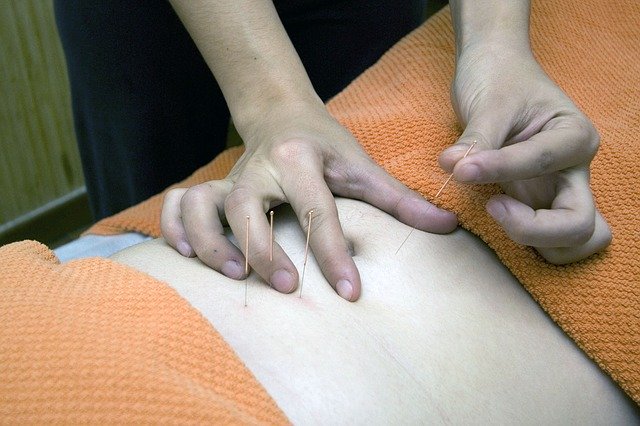 Website: www.evolvenaturalmedicine.com.au
Phone: 0416 280 777
Address: 5 Dulling Street, Waratah, Newcastle, NSW 2298
EVOLVE NATURAL MEDICINE's Jeff believes that in order to prosper, clients trust should be the top priority. He has been practising since 1995 as a massage therapist. In 2000 he started adding Chinese medicine to his service. From 2015 he has performed acupuncture with the help of herbs and lifestyle tips. He is more geared with the practice of acupuncture. In every patient, he incorporates the Chinese traditional medicine and treatment. Aside from that, he includes the usage of Chinese medicines and proper exercise, diet and lifestyle changes. If a client readily agrees and follows the plan, they will be in perfect shape in the shortest time.