Business relations continue to span across a variety of countries and industries, reaching untapped markets and creating lucrative partnerships for all parties involved. A seemingly unexpected couple expanding upon their bilateral commercial relations is none other than Australia and Latin America.
Without an in-depth understanding of these two regions' economic strengths, weaknesses, and overall international standing, it can be difficult to see the budding attraction between them. However, Australia and Latin America are proving to generate powerful teams in the global economy, making way for future success and prosperity in a variety of industries and disciplines.
We dive into six key characteristics that investors and entrepreneurs should know about the commercial relations between Australia and Latin America.
Commercial relations between Australia and Latin America: Starting out solo
Before the eminent strengthening of regional ties, Latin America and Australia took their own paths in facilitating growth and overall economic betterment before coming together in the international marketplace.
Ringing in as an underdog, Latin America has been turning the heads of global market observers in recent years. Steady and substantial economic growth is propelling the region to the forefront of global economic talk and excitement. Countries like Chile, Colombia, Brazil, and Mexico are leading the way to growth and success, followed by other emerging powers such as Peru and Argentina. These markets have had such a tremendous impact, Forbes found that they have driven the entire region to grow at rates much higher than that of Asian markets in recent years. As of March, regional growth rates were 2.6%, surpassing the predicted 2%.
Australia has always been a stable country to look towards for economic growth. As of 2017, the country had the longest uninterrupted period of growth for developed economies, spanning 26 years. Moreover, the Oceanic country is the thirteenth-largest national economy in the world. In order to continue national and international success and prosperity, Australian officials are making plans to facilitate international economic growth by "growing at all costs." For the export driven island-nation, this means strengthening trade agreements and partnerships with up-and-coming markets and economies.
Better together: Prosperous trade agreements
Encouraging economic activity between these two regions are existing and emerging trade agreements and partnerships. Already, the two regions have three free trade agreements that are either in effect or have been signed by participating parties.
In 2009, Australia and Chile entered into an agreement called the Australia-Chile Free Trade Agreement. This was Australia's first trade agreement with a Latin American country. The deal included eliminating 92% of tariffs that fell on 97% of merchandise. Tariff elimination was arguably the most attractive component of this deal, encouraging greater two-way trade flows between the nations. This deal paved the way for Australian business expansion into the region, as Chile is often regarded the gateway to Latin America. Australia and Chile's bilateral relations set a positive precedent for the regions to enter into more progressive and persuasive agreements.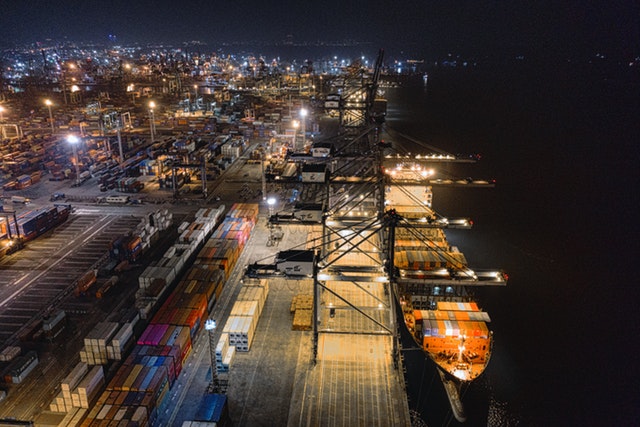 Following the Australia-Chile agreement was the Free Trade Agreement between Peru and Australia (PAFTA), signed in February 2018. Negotiations began in 2017 after the two countries recognized how interconnected their economies were. In 2017 alone, two-way trade reached a staggering AUD$717 million, a 20% increase from the year prior. With such exponential levels of growth, the two countries agreed to facilitate business ventures and international trade. Though not yet in force, the agreement aims to support Australian and Peruvian companies expand their businesses into the partnering country, while also supporting a host of other economic activities and practices.
Finally, Australia is in the process of developing and refining its involvement with Pacific Alliance member countries, by negotiating a free trade agreement. This regional trade bloc, comprised of Colombia, Chile, Mexico, and Peru brings a total GDP valuation of US$1.865 trillion as of 2015. Australia sees its involvement in this agreement as a crucial component of its economic growth, as well as an important part of nurturing its relationship with all of Latin America.
What does Latin America bring to the table?
Given its enormity and its diverse economic and industrial occupations, Latin America has a lot at its fingertips to entice Australia. The most prominent of these opportunities regards Latin America's mining sector.
Australia has a powerful mining industry, and Latin America continues to offer access to a wide variety of minerals and substances. To date, the region is still the fastest growing destination for investments in the mining sector because of its ample access to copper, lithium, emeralds, and silver.
As the renewable energy sector grows, global demand for copper and lithium, both essential materials in batteries and electric transportation, will continue to increase. Chile, Argentina, Bolivia and Peru house some of the world's largest concentrations of these minerals, inevitably drawing a great deal of global attention to the two countries.
As mentioned earlier, Australia has already made clear its goals to conduct sustainable and environmentally friendly business and energy consumption. It is well-known in the global community for its innovations and expansion into the ​renewable energy ​and electric transportation sector, reaching a valuation of over AU$20 billion. With so much time, money, and effort being put into these projects, the country will surely need a reliable and steady source of the necessary minerals to keep its projects running. Latin America is positioned well to serve as that dependable partner for Australia's renewable energy sector.
Australia supporting Latin America
Although Latin America has the raw materials that Australia needs, ​Australian mining companies​ have an established reputation and plan on the global scale.
Years of experience and perfecting techniques and plans have made Australian mining companies some of the most renowned in the world. Latin American mining hubs like Chile and Peru would thrive from partnerships with these experts. Improved mining techniques, industry exposure, and extensive business contacts could be at the fingertips of these mining countries, should they open up to a partnership with Australian businesses. Though naturally wealthy, Latin American mining nations show a definitive gap in technological innovation in this sector. As mining is a crucial economic pillar to these nations' economies, cooperation from Australia's Mining Equipment, Technology and Services (METS) industries would be well-received by Latin American governments and companies.
Aside from industry expertise and expansion, the two regions would benefit from cooperation regarding mining practices and regulations. Facilitating this process would not only help Latin American countries and companies refine and streamline their national industry, but Australian businesses would have faster and easier access to the materials they need from the region.
ALABC the pioneer in facilitating regional commercial relations between Australia and Latin America
One of the first parties to advance commercial connections between Latin America and Australia was the ​Australia-Latin America Business Council​ (ALABC). Founded in 1989, this platform serves as a point of reference, opportunity, and representation for businesses looking to operate within these regions.
As an organization, the ​ALABC​ provides members with the following opportunities and benefits:
Important economic and business information regarding the two regions
Access to high profile government and business personnel in both Australia and Latin America
Hosts idea and information exchanges with representatives and businesses
Assists in lobbying and commercial representation
Most recently, the organization has recognized significant gains in raising awareness of Latin American economic opportunities for Australian businesses. Growing awareness of this potential is reflected in the Council's membership levels, which increased over 60% just in the past year. Clearly, positive association and recognition of the opportunities for growth and expansion in the region are taking the Oceanic economy by storm.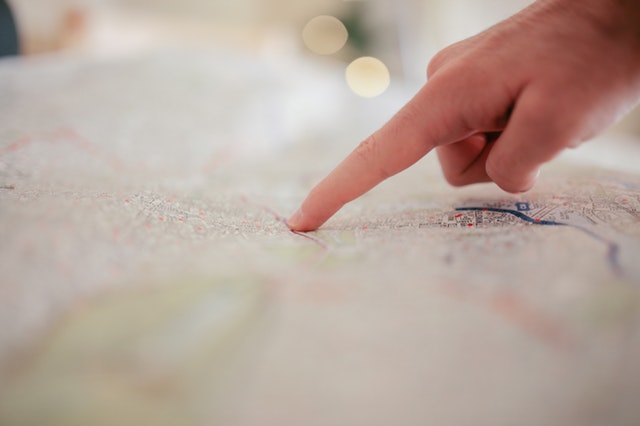 Future opportunities for businesses
With so much talk of existing plans and partnerships, this gears up talk and excitement for future opportunities between the two regions​. After all, both regions are striving towards economic expansion, and increased ties and strengthened bilateral and multilateral partnerships are only expected.
In an effort to bring more small and medium enterprise businesses (SMEs) to the playing field, Australia and Latin American countries are making efforts to make the market a practical possibility for them. To bring Australian and Latin American SMEs together, a new application named Somos 21 was recently launched to facilitate trade and expansion between the two regions. Somos21 is one of the first of its kind, representing SMEs in both of these areas, covering nearly all industries. As a non-profit, it is committed to promoting collaboration and connection between Australia and Latin America.
Moreover, given its attractive geographic location, Latin America has been looking towards using Australia as a liaison to the untapped Asian and South Pacific markets. Likewise, Australia would greatly benefit from increased use and access to the Panama Canal, an essential trade route which connects the economies of all sides of the world. Budding partnerships and agreements based on mutual benefits fuel the future of Australia and Latin American relations, all while priming the pump for international economic success and expansion.