Every landlord out there wants to ensure that their rental property is appealing to tenants. When looking for a place to rent, tenants do want to see a place that's well-put-together and neatly maintained. But the design of the space will not be the thing that will make or break the deal. As much as the looks do matter, tenants tend to focus more on practicality and sustainability.
This means that if you manage to renovate and upgrade your rental property the right way, not only will it automatically become more appealing to tenants but it will also increase your property's value. This, in turn, will allow you to boost the rent price a bit and get a better bang for your buck.
That being said, not every upgrade will bring the same results. This means that you should focus more on the renovation projects that truly bring value with them and not just a pretty final outcome. So, with that in mind, let's see what you can do to your rental property that will boost its value and make it more attractive to potential tenants.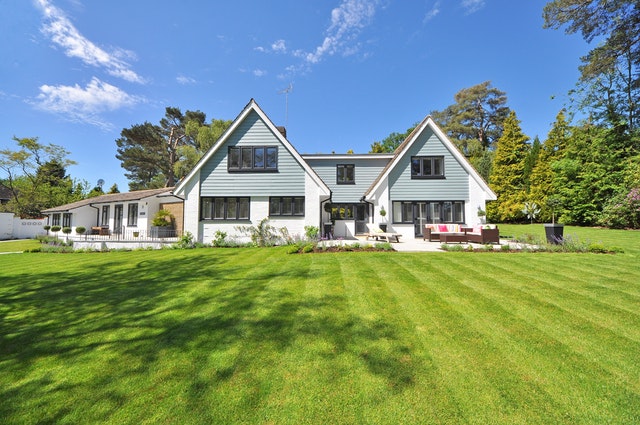 Start from the outside…
The outside of your property matters as much as the inside does. If your interior is beautifully staged and is equipped with all the best furniture and appliances but your exterior looks like it might collapse at any given moment, chances are that potential tenants won't be too keen on renting it. To prevent this from happening, you should ensure that your property's exterior is well-maintained. 
Check your façade and apply any necessary repairs. The same goes for your doors, windows, roof and patio – if you have one. Additionally, trim your grass and hedge on a regular basis and ensure there are no dead plants anywhere in sight. Finally, make sure you illuminate your property from the outside. This will not only provide your potential tenants with an additional dose of security but it will also enable them to truly see the property even if the sun has gone down.
…and work your way in
Once you're happy with the outlook of your property's exterior, make sure you continue with the same trend throughout your interior as well. Inspect your walls and see if any of them show any signs of previous owners. If they do, see that you repaint them to make them look fresh and new. As far as your floors are concerned, you should either freshen them up – if you have bare floors or call in a cleaning crew to take care of your carpets. A mistake many landlords make is that they replace the carpets for any new tenants. This is not only extremely wasteful but it can turn out to be quite pricey in the end.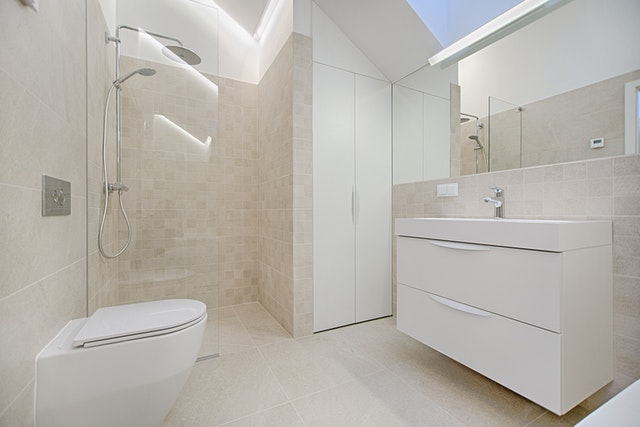 Pay special attention to the kitchen and bathroom
Furthermore, the kitchen and the bathroom are two of the most important areas tenants will want to inspect before they decide on whether they want to rent out your property or not. The fact is that these two are potentially two of the most problematic areas in any property. Simply put, no matter the type of emergency that happens in these areas, chances are it will be quite pricey to repair and it can cause a lot of damage to the rest of the property. That's why you need to ensure that all of the appliances are working properly and all of the installations are in mint condition. Also, it's very important that you deal with drain repair and other common plumbing issues in a timely manner. This way, you can guarantee that there will be no leaky pipes and similar issues that can cause inconvenience to your tenants. 
Freshen up your property
As far as the rest of the property is concerned and the furniture you have in it, make sure you also inspect it carefully and see if anything needs to be done. If, for instance, your kitchen cabinets have seen better days or your previous tenants broke the washbasin in your bathroom, make sure you fix these issues before you open your property for viewings. Look at it this way – you don't want potential tenants to remember your property as "the one with the broken sink". That's why you need to ensure that you freshen up any design element that needs some TLC, in order to be able to present your potential tenants with the best version of your property. Fixes like these won't necessarily cost a lot of money but they will surely make your property more appealing.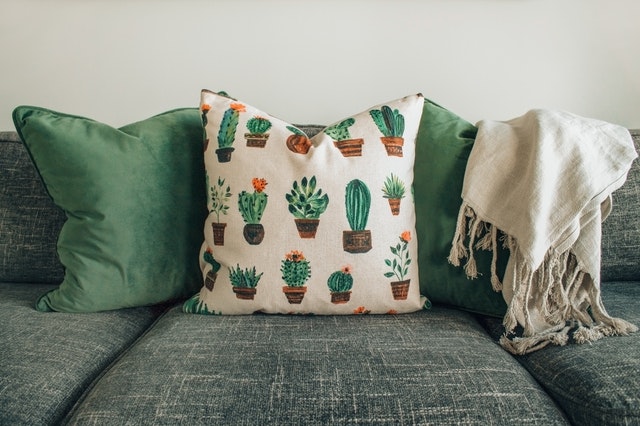 Prepare your unit for viewings
Not quite a renovation project, but still important to mention is the fact that you can't simply lock your property up as soon as your previous tenants move out and open it back up for new tenants to view. Instead, you should see to it that you maintain and clean your property regularly during the time it's sitting vacant. Additionally, make sure that your property not only looks but smells nice as well. For this, you can use automatic air fresheners and similar scent dispensers. Furthermore, when showing your property, make sure all the blinds are open and there's plenty of light in all the rooms. You can also fill the space with some low-maintenance plants and fresh flowers to make it look a bit livelier and cosier. 
Introduce your property to potential tenants
Finally, don't just let the prospects into your property and leave them fending for themselves. Instead, make sure you introduce your property to them and provide them with all the relevant information. Make sure you mention things like freshly relined pipes, updated electrical grid and any similar upgrades you've done to the space that will encourage them to consider renting it out. Finally, be ready to answer any questions they might have about the property and make sure that your answers are honest. 
So, when renovating your rental property, make sure you go for the upgrades that will not only make your property more appealing but that will also boost its value. Sure, you might not be thinking about selling it now but who knows what the future holds.