In the last few years, the property management industry has been exploding, and in 2019 and beyond, it's expected to continue growing to new heights.
With this growth comes a need for more property management companies to serve all the new rental properties on the market. As a result, it's really important for property managers to have a solid strategy to differentiate from their competitors.
There are a few critical things that so many companies are either not doing correctly or neglecting altogether. If you are in the property management sector, you should definitely continue reading. I want to share 3 specific tactics and strategies that you can use today to make sure you are putting your property management company in the best position for success.
A modern and optimised website
In today's day and age, you can't operate a business without a website.  Property management is no exception. Having a company website is no longer an option, it's an absolute necessity! And not only do you need a website, you need a sleek website that is modern, appealing, and provides helpful content and information about your company and services.
Website content is another important layer of your optimisation. It is also your best chance to make a great impression and showcase your expertise in the property management industry. The most important thing about planning your content is to offer value to the audience and prospective clients. Many companies or webmasters make the mistake of writing for search engines and that never yields good results. Your goal should always be to provide value to your target audience. You want to offer plenty of content all built around your keywords. It is also crucial that the keywords flow naturally within the content. If they seem forced, the audience will notice and so will the search engines.
Creating local citations and listings
Business directory listings are important both off and online. However, online listings help improve your local search results and add credibility to your company. You should ensure that your company is listed correctly and completely in all the prominent online business directories. Incomplete listings are okay but complete listings are better. A complete listing includes the company name, address and phone number. If the website URL is listed as well, then this is even better. Local citations are simply mentions of your business and its contact information.
When your complete business information appears in a business listing directory, this is known as a structured citation. A link back to your site need not be present for this information to be valuable to your search rankings. Ranking algorithms are specifically structured to look for local business citations. In fact, they make up to thirteen percent or more of a company's local search ranking factors.
This means that your company is a lot more likely to be found online when people hop on Google or Bing to search for a company in your local market. Ultimately, this means more property management leads for your company. A huge majority of local business listings are free to create, or you can hire a 3rd party to create and manage them for you at a pretty reasonable rate.
Get reviews to build brand reputation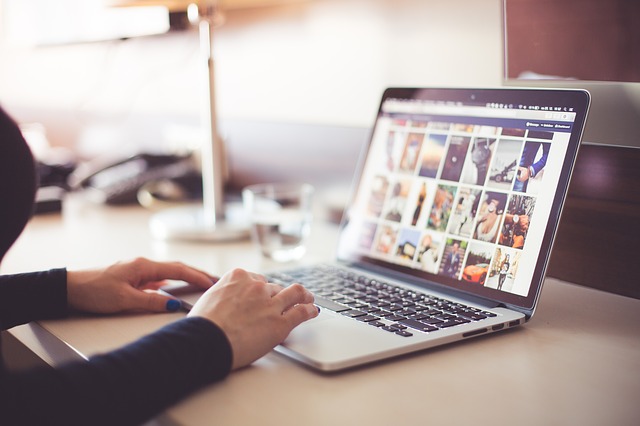 Positive reviews are crucial to your company's exposure. It helps build credibility in the eyes of the audience and the search engines. The search engines use a combination of over two-hundred ranking signals to determine ranking results. Every positive review counts. Aside from that, prospective clients what to read genuine reviews from other happy clients. This helps establish trust. There is nothing wrong with asking satisfied, happy clients for a review and posting it on your website. People usually only leave reviews when they are angry or upset, which means it's a lot easier to get a bad online reputation if you are not proactive about getting positive reviews from your happy clients.
Keep in mind that you never want to bribe clients to leave you a review. People should be willing to leave a review for you company simply because they really are satisfied with your services.
If you get started on implementing these 3 tactics alone, you are going to find the coming months and years a lot more rewarding and beneficial. On top of this, you will notice a significant increase in your property management leads and overall growth in your business.
Landon is a major SEO and marketing nerd that helps property management companies and real estate agents get more exposure for their companies online. He loves to research and write about the latest search engine optimization strategies and tactics to share with people who want to learn more about it.