When it is time to buy a mattress, what seems like a simple process can become complicated and even daunting. The mattress-buying process used to consist of a trip to the local furniture store. Now, there are options everywhere.
There are mattress specialty stores and all sorts of mattresses being offered online and on television. It's enough to make your head spin, especially as a mattress is an expensive purchase that you hope will last your for quite a while.
If you have issues such as back or neck pain, the process is even more difficult. Fortunately, there are ways to simplify finding the perfect mattress for your needs and your budget.
1. Do online research
Before you step foot in a store or even go onto a mattress selling website, you will want to begin with some research. It is best to do research on sites that do not sell mattresses, as those sites will give you the most honest advice.
2. Discuss with your doctor
Your doctor or physical therapist can often give you great advice on which type of mattress is best, particularly if you have spine or neck trouble. While you shouldn't use your doctor as your online source, combined with other research, your doctor's advice and help with your decision.
3. Beware of gimmicks
You will see all sorts of claims on some mattresses that say they are doctor recommended or orthopedically constructed, but these claims simply are not true. There is no organizations to verify these claims, so be aware that there is no legitimate association backing these claims.
4. Test drive the possibilities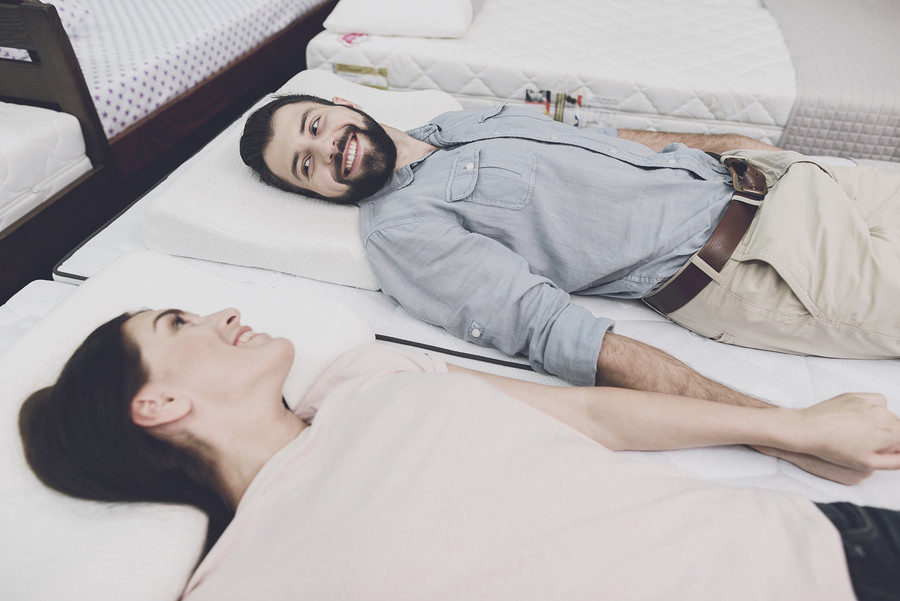 One of the most important ways to decide if a mattress is right for you is to take your options for a test drive. This is one major benefit that a mattress store has over an online store, as it is important to actually lie on a mattress before you buy it. Make sure you lie in more than one position, including your usual sleeping position. If you will share the bed with a partner, take him or her with you so you can see how the mattress feels with two people. Take your time as you try out all the options and don't let pushy salespeople try to rush you into a decision.
5. Firm does not always mean better
You have probably often heard that a firm bed will be better for your back and neck, but this is not always the case. The level of firmness you need actually depends on your sleep position, so be sure to take that into account before simply choosing the firmest mattress you can find.
6. You may not want the pillow top
Often when you take a pillow top mattress for a test drive, it will feel wonderful. You may feel comfortable sinking into a lush pillow top, but be aware that pillow tops often flatten quickly and that comfort level may be lost. You may want to try a memory foam mattress instead, as it is proven to be more resilient.
7. Consider an adjustable bed
Adjustable beds can be a great choice and there are a variety options. Some beds allow you to raise or lower the top or bottom while others allow you to adjust the firmness. Some even let you and your partner customize your sides.
8. Ask about trial periods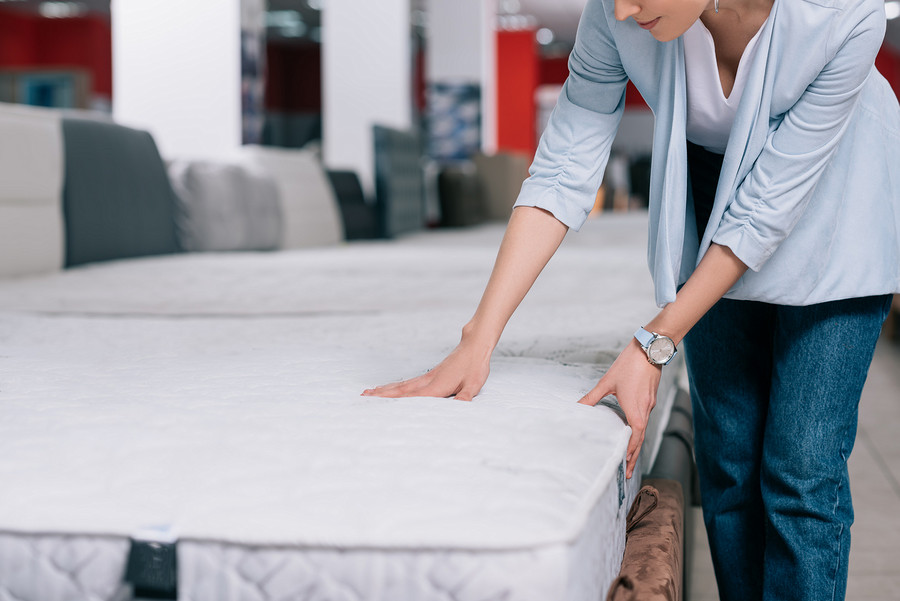 Some of the mattresses you look at may have a trial period that allows you to actually take it home and sleep on it for a few nights before you make a final commitment. Be sure to read the fine-print, though. You may still have to pay for shipping or may only receive store credit instead of a cash refund.
9. Read the warranty
Before you buy a mattress, it is important to read the warranty information. A reputable mattress will have at least a 10-year warranty. Anything less is a warning
10. Protect your mattress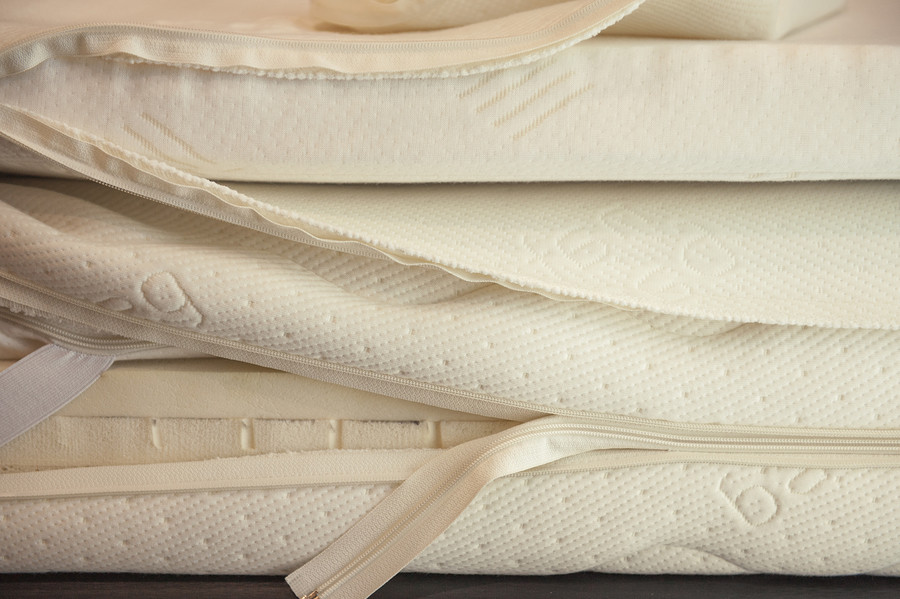 Once you've spent money on a mattress, you will want to protect it with a mattress cover to increase its longevity.
11. Consider your options
Make sure you try out all of the mattress types before you make your decision. You may have a type in mind, but may find you prefer something else once you give it a test drive.
12. Go with a specialty store
A store that specializes in mattresses may cost you a little more than a furniture superstore, but the salespeople at a specialty store have been trained in mattress knowledge and will be able to give you better advice. You can always look online after you have a good idea of what you want.